Take Advantage of Today's Market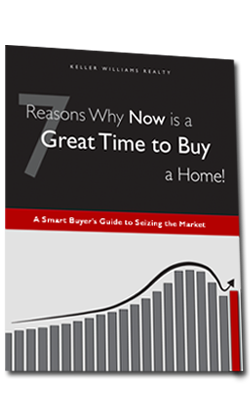 Download a free ebook, titled:
7 Reasons Why Now is a Great Time to Buy a Home….
Market Report:
Is now a good time to buy?
What trends are affecting the value of my home?
What new economic policies will be shaping my real estate decisions in the coming months?
Click to see video giving current market trends.
Buying a Foreclosure

Keller Williams Study: Current Market Advantages
Download a free copy of Keller Williams' new ebook:
Opportunity is Knocking: Your Guide to the Ins and Outs of Buying Distressed Properties
.
What's Happening in Your Market?

Get the latest market stats for our local area.
Find out how prices compare in different neighborhoods.
Click Here